Birds and Bones, Universal Home Videoslates some hot titles for release in March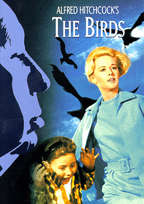 In an exclusive scoop we have been able to find out some of Universal's release plans for the month of March. After recently announcing their February line-up on DVD, Universal is currently putting together they line-up for release in March, and the list includes some very interesting titles.
It is spearheaded by the day & date release of The Bone Collector, starring Denzel Washington. Universal's March line-up also includes the action comedy Blood, Guts, Bullet and Octane, by Joe Carnahan, Don McKellar's great comedy drama, Last Night, and the 1997 drama Metroland for release on March 28. But apart from these films, Universal is bringing on Jospeh And The Amazing Technicolor Dreamcoat, a taping of the colorful theater production.
To continue their Alfred Hitchcock Collection, Universal has also slated a Collector's Edition – the only one in March – of the master's classic The Birds. We do not have additional information on any of these releases at this point but we will keep you posted as more information becomes available.