Move cover artwork of upcoming Columbia TriStar titles is here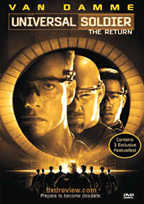 We have been able to egt some more cover artwork from Columbia TriStar Home Video's December line-up for you. It includes the covers for titles like Universal Soldier, Run Lola Run, The Way We Were and many other.
Please click here or on the image to the left for a look at our selection of cover artworks of these interesting titles that will soon make it to DVD.