York Entertainment lets you peek in on Intimate Sessions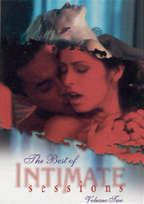 Since its official commitment to DVD in June of this year, independent publisher York Entertainment is announcing a small, but steady flow of titles for release. Now, the company has just announced two additional titles to their line-up, to be released through their Maverick label on October 26. Together with its release on VHS, the erotic series Intimate Sessions will make it to DVD this fall.
"Intimate Sessions" follows the sensual erotic passions of twelve women, as they confess their most intimate sexual experiences to their therapist. To DVD owners, this series will be available on two "Best Of" DVDs, priced at $24.98 each. Each disc has a running length of about 90 minutes and will also contains a 5.1 channel Dolby Digital surround sound audio track.