The full details about the Disney Video Discs just came in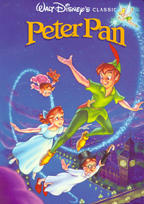 As we had mentioned earlier this morning, Walt Disney is finally taking the step to release animated features on DVD. Buena Vista Home Entertainment will debut nine popular Disney animated features on DVD over the next four months as part of a once- in-a-millennium celebration, it was announced Tuesday by Richard Cook, chairman of The Walt Disney Motion Pictures Group.
Included in this group are some of the best-loved films in the history of motion pictures. Each of the titles will be available for a limited 60-day time period, and most of the offerings will then be placed on moratorium for up to 10 years. Adding to their unique look, Disney Video Discs will prominently feature full-color character artwork screened directly onto the top of the discs to assist even the youngest viewers in using them correctly with the picture side up.
Pinocchio, which became the studio's first animated classic to be released as a sell-through video back in 1985, will again make history with its DVD debut on October 26. Three additional titles — 101 Dalmatians, Hercules and Mulan — are scheduled for release on November 11.Lady and the Tramp, Peter Pan and Simba's Pride (Lion King II) will be released on DVD on November 23. The Jungle Book and The Little Mermaid will be available on DVD starting on December 7.
All of the DVD releases will be presented in their original theatrical aspect ratios and in Dolby Digital or Dolby Surround sound. Foreign-language supplemental tracks will also be included on all of the nine titles.
This should have all DVD owners thrilled, as the Disney animated features were some of the most anticipated films in the history of the format, and should substantially help further growing the format.