Disney Home Video rises the prices on the upcoming animated feature releases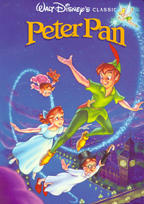 In some hot information that we have just received, Disney Home Video has just announced a rise of the price for its upcoming animated feature films on DVD. So far announced to see a release at a suggested retail price of $34.99, Disney has now amended these prices to $39.99!
I know that many people have been upset at the $34.99 price tag of these films when Disney finally announced these titles last week, especially in the light that none of them seem to be special editions. However, just as the price, that information may change anytime.
Although Buena Vista Home Video did not confirm this hope and has not announced any plans to change the features on these discs, let's keep our fingers crossed that this change in pricing is indeed an indication that the releases will include additional, special edition material.