An exclusive early look at the new Night Of The Living Dead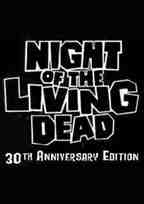 Exclusively on these pages we are once again able to give you an outlook on one of the most anticipated titles to hit DVD later this year. George A. Romero's horror classic Night Of The Living Dead has seen a rework in the past year and it is coming to DVD as a 30th Anniversary Special Edition in August through Anchor Bay Entertainment.
What is most interesting about the film is that the filmmakers decided to shoot new footage – 30 years after the original was done – to completely re-edit the film and add that footage to the story, pretty much like George Lucas gave his "Star Wars" films a refresher course.
We have some backgorund infromation and screenshots from the upcoming DVD so make sure to stop by in our exclusive Night Of The Living Dead Preview.