The Mod Squad undercover task force erupts on August 10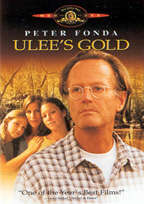 MGM Home Entertainment just sent us detailed information for a number of their August DVD titles. High voltage action erupts as an undercover teen task force infiltrates an elaborate crime ring in The Mod Squad. Day & date with its VHS release, "The Mod Squad" will hit retail on August 10 on DVD, featuring a pan & scan and widescreen version of the film. The disc will also contain the movie's theatrical trailer and a four-page behind-the-scenes booklet, and will carry a suggested retail price of $24.98.
On August 24 then, MGM home Video introduces four more entries in their DVD library. Dirty Work, an outrageous, wacky comedy starring former "Saturday Night Live" stars Norm Macdonald, Chevy Chase and Chris Farley will be presented in its original widescreen aspect ratio in English and French.
Fled sees Laurence Fishburne and Stephen Baldwin as two escaped convicts stumbling into the adventure of their lives. Also starring new Hollywood starlet Salma Hayak, "Fled" will be featuring a widescreen transfer and contain English and French language tracks.

For the first time at sellthrough, Retroactive is coming to DVD. It sends a deranged killer on a deadly rampage after a scientific experiment went wrong. Jim Belushi stars in this electrifying sci-fi thriller that will come in widescreen.
To round up the schedule, MGM releases Peter Fonda in his Oscar-nominated performance in Ulee's Gold. It's a film about a reclusive barkeeper who has long ignored his family and long forgotten his love. "Ulee's Gold" will contain a pan & scan version of the film as well as a widescreen transfer, and feature English and French language tracks.
Please click on the image to the left for a look at more covers of MGM's upcoming release line-up.