The details about the upcoming Bruce Lee box set from Fox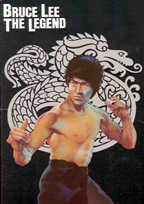 We just got off the phone with Fox Home Video to find out more about the upcoming Bruce Lee DVD Promotion box set that is part of their extensive August line-up.
As we had suggested in our initial announcement of these titles due to the lack of detailed information, Fox Home Video has now confirmed that this box set will indeed include Chinese Connection, Fists of Fury, Return of the Dragon, and Game of Death, as well as the 1984 full-length documentary Bruce Lee The Legend.
The box set will be released on August 31, together with an Arnold Schwarzenegger box set, including Predator, Commando, The Running Man and Total Recall.