Warner is sending a full Kubrick Collection your way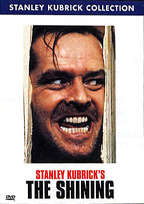 We just got information about Warner's June line-up in, and I can already see many of you jumping up in joy. Warner Home Video is releasing an extensive Stanley Kubrick Collection containing his most anticipated films!
On June 29, we will see Barry Lyndon, A Clockwork Orange, Full Metal Jacket, The Shining, Lolita and 2001: A Space Odyssey on DVD. All discs will carry a suggested retail price of $24.98 and include English & French language tracks with English and French subtitles, with the exception of "The Shining", which will be English only.
Except for "The Shining" and "Full Metal Jacket", all movies will come in their widescreen presentations on dual layer discs, contain the original theatrical trailer and scene access. All discs will come with their original mono soundtracks, with "2001" being the exception. "2001" will have a new cover artwork that sets it apart from MGM's previous release of the film, but contains the same extras and features.
To round it off, "The Shining" also includes Vivian Kubrick's acclaimed documentary "The Making of The Shining" as a bonus.
Warner is creating a line-look for the releases and all packages will have a white background with a blue banner, saying "Stanley Kubrick Collection" across the top. Of course, we'll show you images, as soon as we get them in.
Finally, Warner is also creating a 7-Disc Gift Set for these releases. 7 discs you wonder? Yes, Warner is releasing the six films above and adds Columbia Home Video's Dr. Strangelove to the mix and sells the entire collection at a suggested retail prices of $149.92 in a slipcase box.