The Oscar Nominations are finally in…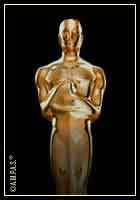 This morning at 5:38 a.m. PT actor Kevin Spacey and Academy President Robert Rehme announced the Academy Award nominations. As expected Steven Spielberg's "Saving Private Ryan" is all over the place place with no less than 11 nominations, but is superceded by the 13 nominations for "Shakespeare In Love".
As expected "Elizabeth" got a big nod with 7 nominations, as well as "The Thin Red Line" with another 7 nominations.
Please stop by the official "Oscars" website to take a look at the full list of nominations. The site also hosts video footage of the announcements, as well as a lot of other helpful information on the "Academy Awards". The final "Academy Awards Show" will be held and televised on March 21, once again hosted by Whoopi Goldberg.